---
Help us with our container campaign now to ensure our future.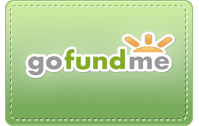 Projects

The current big project is a return to BRC in 2014 for the 20th anniversary of our founding.

Building Replacement, 2004-2008

Concept illustration from 2004 of a replacement building

The RFBM shack at the end of BRC 2005

Mostly completed building, 2006

Further completed building, 2008

In 2004, RFBM began the replacement process for its building. The actual construction did not start until the preparation for 2006. Lacking sufficient staffing and money to operate fully in 2007, the building remained stored , and the station was operated out of a portable box without live staff. BM2008 saw the return of the full station, and the most recent appearance of Radio Free Burning Man.

This building was setup in 2012 with the frontage reduced to twelve feet.
Radio Free Burning Man needs your monetary support! This can't happen on the playa where trading money is forbidden. RFBM calls on you to help now, before the event to make the station a reality.
Now, you can make a monetary donation! Click on the "donate" button below to use PayPal. All proceeds will go to funding projects necessary for the station you love.
---